Jakarta has long been known as one of the busiest cities in Southeast Asia. The city holds many marvelous secrets among its busy life. These include a number of hidden gems that remain unknown to many. Sometimes, going to these places is much more pleasing than hanging out at popular locations that are too mainstream as they serve the element of surprise in every inch of them. Do you know that there is actually a forest in a city as urban and modern as Jakarta? Or a mosque that is shaped like a big ship? Read on to find out the most beautiful hidden gems in Jakarta!
Srengseng Urban Forest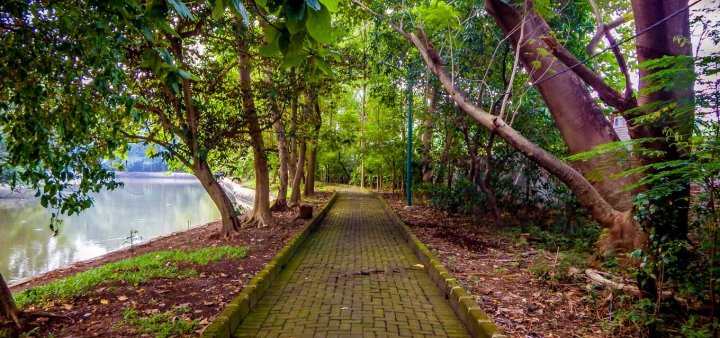 Sumber gambar
simpulan.com
Yes, you read that right. There is still a location where trees can grow properly in Jakarta. You can spend your day here while enjoying fresh air to breathe. This place is an ideal destination while escaping the hard times in the capital. This is where you can be free from all the pollutions that exist in Jakarta. And –the better thing is- it is still relatively unknown to many. So, you may enjoy a quality time here without having to worry about being disturbed or so.

Address: Srengseng, West Jakarta, Jakarta
Ship-Shaped Mosque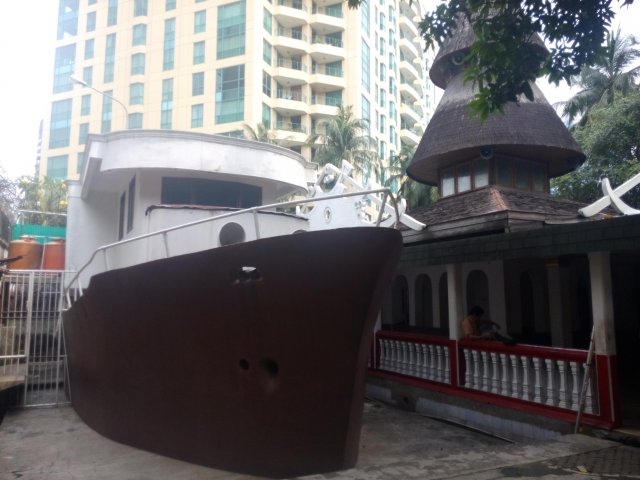 Sumber gambar
dream.co.id
If you think that the architect of this mosque was inspired by the tale of Noah's Ark, you guessed that right. The holiness of the story indeed was what drove him to design the ship-shaped mosque. Interestingly, it has not been quite a sensation simply because it is located deep between tall buildings in Casablanca, South Jakarta. There are only few people are aware of the existence of this mosque. However, the ship-shaped monument is not the place where you can pray at. It is only an ornament to the Agung Al Munada Darusaalam Baiturrahman Mosque that is located right next to it. Beside its unique shape, the mosque also has a number of collections, including a giant Qur'an and various stones that come throughout the history.

Address: Jl. Casablanca, RT.3/RW.5, Menteng Dalam, South Jakarta, Jakarta

Waytuki Vegetarian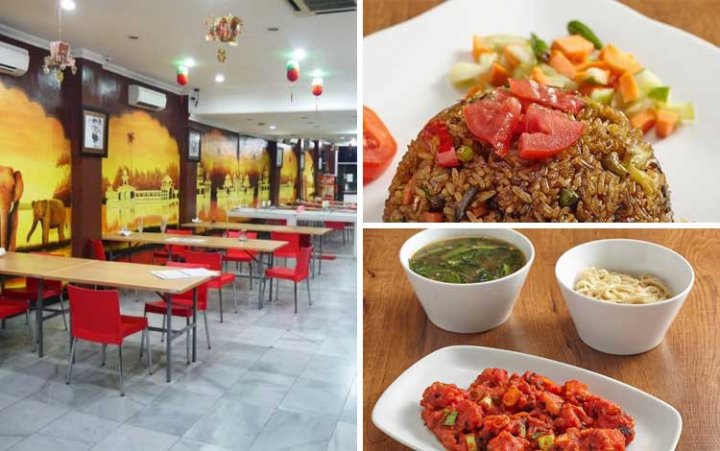 Sumber gambar
idnexplore.com
This is a paradise for vegetarians. At Waytuki, all menus are made of plants. No meat allowed. What makes it even more interesting is the fact that all menus are cooked Indian style. You could delve into a thick flavour of their spices and have that taste lingering in your mouth for the rest of the day. There are a handful of recommended menus available in this place, but their Curry and Mango Lassi' are a must-try. The Indian atmosphere is really strong here as you could hear Indian music being played all over the place. The best thing is, every available menu does not cost you too much. Where else you could enjoy Indian vegetarian dishes at an affordable rate? Only at Waytuki Vegetarian of course!

Address: Jl. Pintu Air Raya No.28, RT.6/RW.1, Pasar Baru, Sawah Besar, Central Jakarta, Jakarta

Ragusa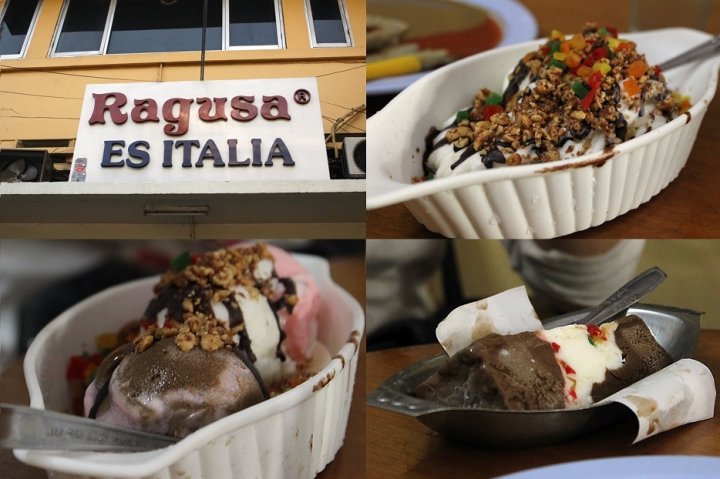 Sumber gambar
checkinjakarta.id
Welcome to the legendary ice cream cafe in Jakarta. This place has been up and running since 1930. If a place could survive that long, then there must be something special about it. No wonder people keep coming there again and again. This place serves literally the best traditional ice cream in town, not to mention the affordable price of every single menu that it has. This is the ideal stop for you who get too tired with the life in the urban city of Jakarta. You can release all your stresses with a cup of ice cream or two.

Address: Jl. Veteran 1 No. 10, Gambir, RT.4/RW.2, Gambir, Central Jakarta

Taman Ismail Marzuki Art Center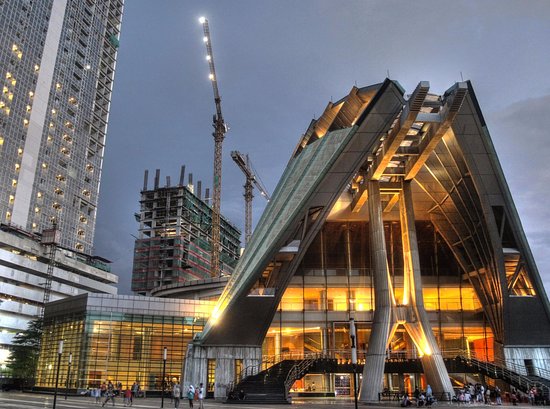 Sumber gambar
tripadvisor
The next entry to this list for hidden gems in Jakarta is the Taman Ismail Marzuki Art Center. This is the perfect spot for art-lovers. You can find any form of art in this location. You can enjoy music and movies of various genre -which are being constantly performed- here. There is never a quiet day at Taman Ismail Marzuki Art Center. This place has a total of six theatres, with the largest of all is the Graha Bhakti Budaya Hall. You can come here at anytime you want and you will never run out of art pieces to admire, including sculptures, paintings, and live acts.

Address: Jl. Cikini Raya No.73, RT.8/RW.2, Cikini, Menteng, Central Jakarta, Jakarta
Maroush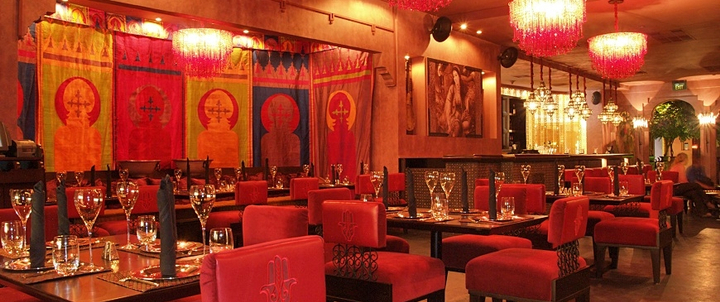 Maroush is one of the most beautiful Middle-Eastern restaurants in Jakarta. You could expect luxurious decorations and stunning scenery at this place, not to mention the top-notch Middle-Eastern menus that it offers. You can also enjoy some Indian menus at this restaurant as well. The excellent architecture and interior of Maroush would instantly take you to a beautiful city in the Middle East. It has strong yet relaxing atmosphere as well, so you can forget all your problems for a while. If you come here at the right time, you can enjoy a show by a group of belly dancers, too.

Address: Jl. Jend Gatot Subroto Kav 2-3, Jakarta
Ragunan Orchid Garden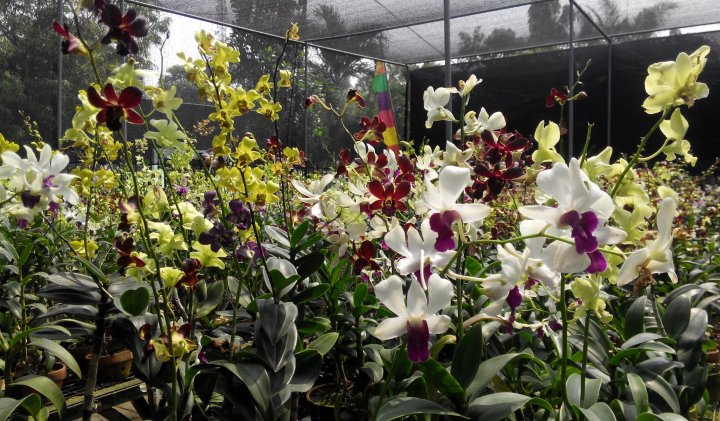 You must have heard about Ragunan Zoo, must not you? Although it could be a great place to relax, it is not that 'hidden' to be included in this list of hidden gems in Jakarta. However, there is another place in Ragunan that many would not have known about, and it is really beautiful. It is called the Ragunan Orchid Garden. There, you can find a garden full of orchids of any type and colors. It is not a surprise to learn that not many people know about this place. How many of us would have ever dreamed that such place does exist in the middle of city as urban and hectic as Jakarta after all?

Address: Jl. Kebagusan Raya, RT.1/RW.7, Ragunan, South Jakarta, Jakarta
From our editorial team
Be sure to check them out right now!
Those are the seven best hidden gems in Jakarta that you need to know about. So, which one are you planning to go to this weekend?